KodeConnect's mission is to expose and engage underserved youth in dynamic STEM learning experiences, inspiring the next generation of problem solvers, collaborators, and innovators.
What's Happening Now?
Winter/Spring 2019
Summer of Coding KodeConnect
SOCK camp is off and running along with the kids competing in this years ZeroRobotics competition.
Girls Who Code
Coding session using Scratch programming language.
Girls Who Code
So thankful to have Sara visit our Girls Who Code group and speak about her career and life.
First Lego League
Team is having a blast pairing up on solving problems.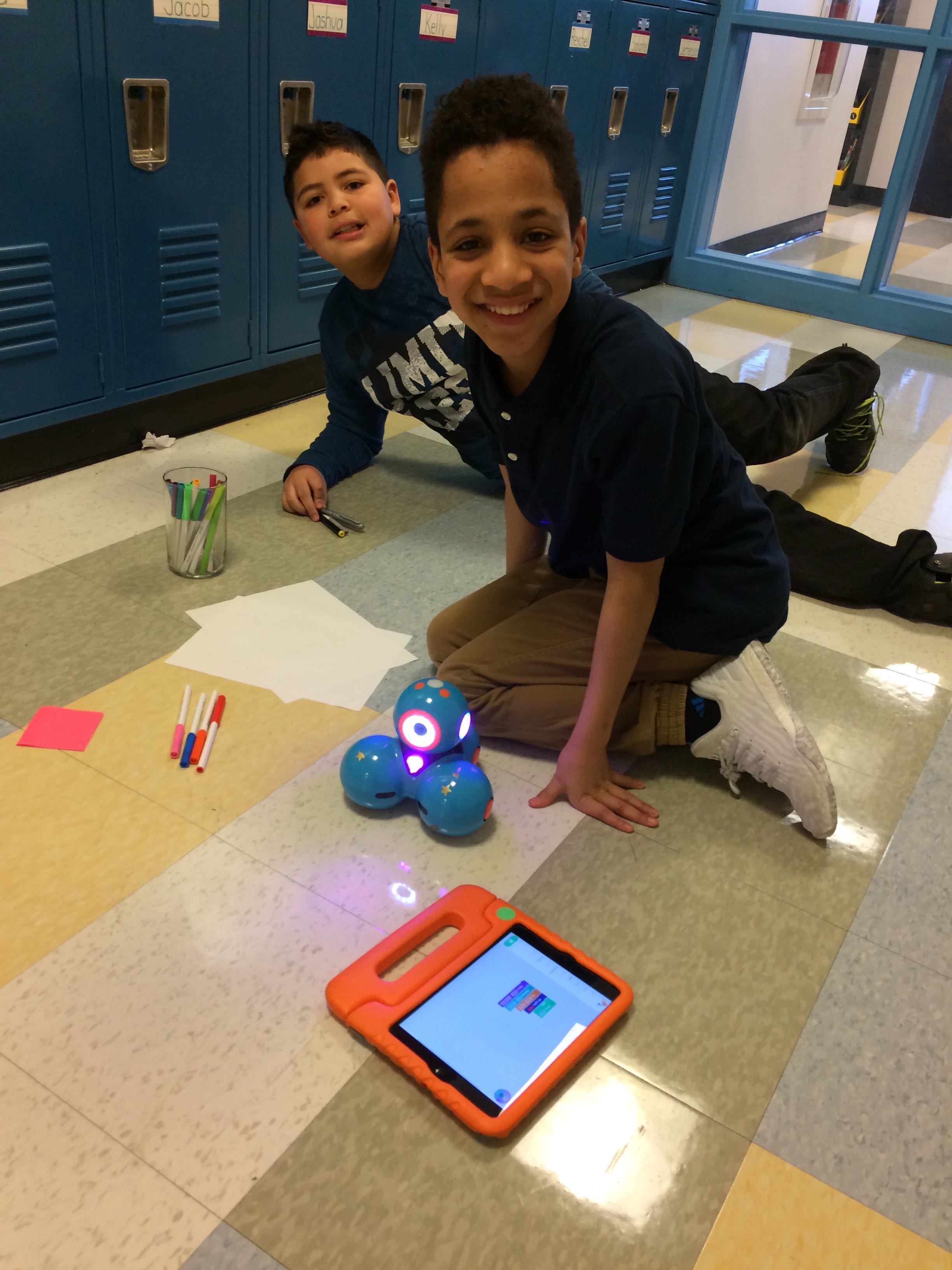 First Lego League
Members of the team are having free time coding their robot.
First Lego League
The team has their robot ready for the local competition!
What is code or programming?
Programming or coding is creating a set of instructions for a computer to follow. What happens when you click a link on a website? Or the way your smartphone takes a picture when you click a button? All of these "instructions" need to be coded so the device, website, or app can understand what to do. See a small sample in our FUN section of the website!
KodeConnect is excited to announce the addition of two new board members to the KodeConnect family! At KodeConnect, our board is committed to exposing and engaging underserved youth with STEM learning experiences. Sara Czyzewicz and Ed Cabellon, two accomplished and impressive individuals, will soon be joining us in our constant effort to help inspire the next generation of programmers, engineers, and problem solvers.
Read More →
Kids involved in our programs:
learn different ways to solve problems

practice teamwork

have a lot of fun!